Khartoum, Sudan. There are dozens of people selling their wares on the central reservations of the wide Khartoum roads. It's like watching the conveyor belt on the Generation Game (if you're too young to remember, phone a friend). Various items pass by that you may or may not want to own: windscreen shade, fruit, Sudanese flag, fishing rod, leather whip, cuddly toy….
We visited the large souq in Omdurman, Khartoum's twin city across the Nile, and it can all be found there too. They're also very creative at how the display their goods, like the man selling phone cards. Ven wasn't quite brave enough though to have a shave in the outdoor barber shop!
The Hamed el-Nil Mosque, also in Omdurman, is the place to see whirling dervishes on a Friday afternoon, before sunset prayers. Not as much 'whirling' as I was expecting, but many interesting characters, a lot of chanting and certainly a more atmospheric setting than the last time we saw some at the Royal Festival Hall in London! Getting to Omdurman, you cross the confluence of the Blue and White Niles, and you can actually see the different colours of the two rivers before they merge.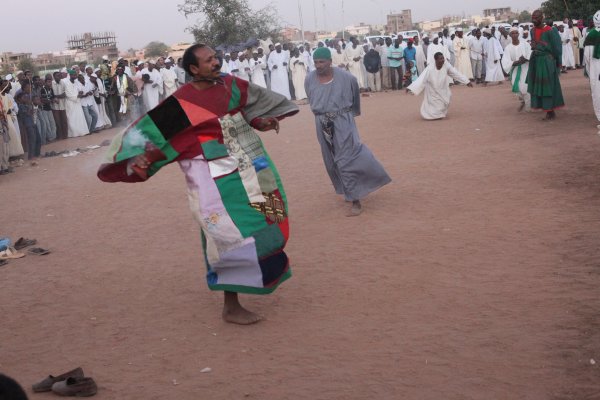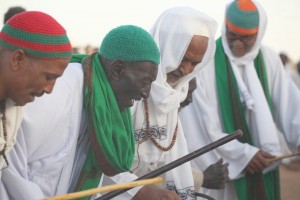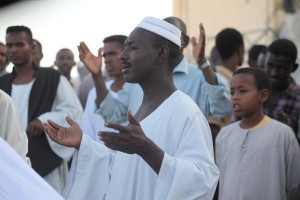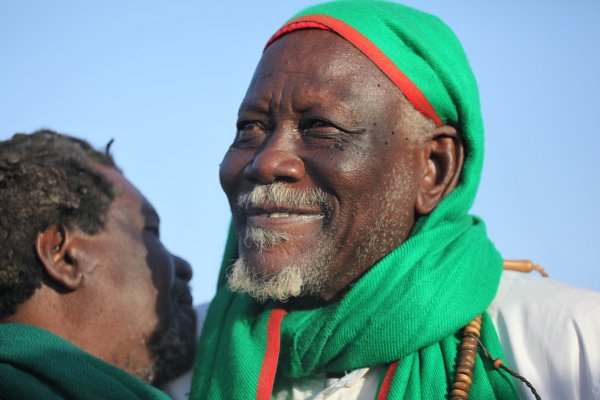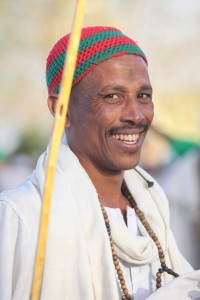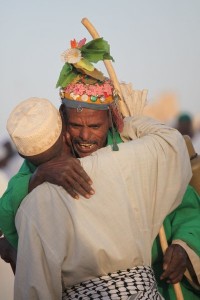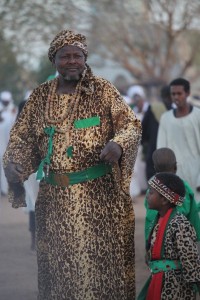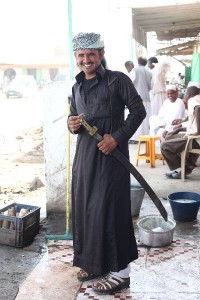 Sudan is such a friendly place that we were keen to make the most of our 1 month visa, and see as much as we could. So as soon as our car was fixed, and Ven had wired up the garage owner's laptop and done some IT tuition, we hit the road again, this time heading east to Kassala, along a pot holed road that was apparently financed by Osama bin Laden many years ago. The land is covered in wheat fields – very different from the fertile banks of the Nile and the desertscapes we had so far seen. The houses were different too and we often saw round buildings with thatched roofs, grouped together and enclosed in a compound. Kassala has one of the biggest markets in Sudan and is only 20km or so from the Eritrean border, so has a colourful mix of people, including some carrying huge swords. We've been told that there are a lot of Indians in Sudan who've been here for generations, and you can see their influence too in Kassala. The UN and various aid agencies are also very active in this area (you also see a lot of UN vehicles in Khartoum) and as we were in a 4×4 we were often asked whether we were going to meetings and what work we were doing in the area.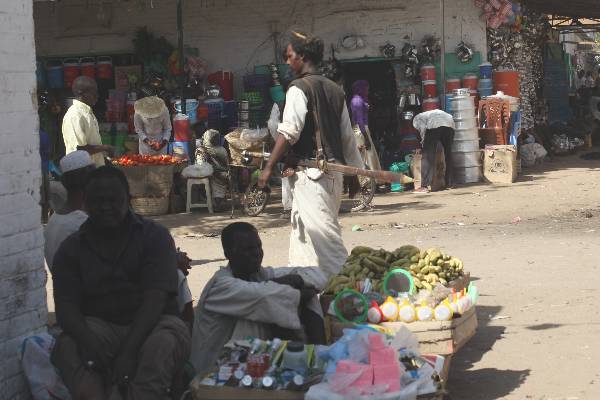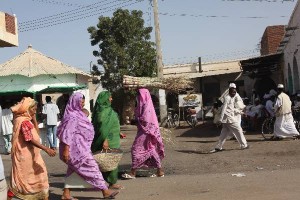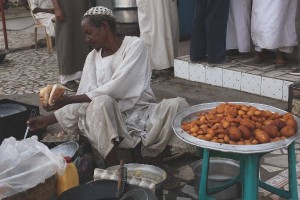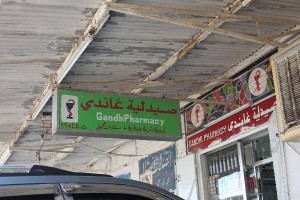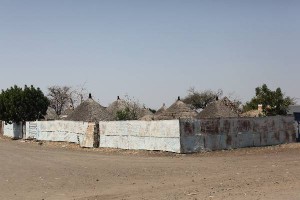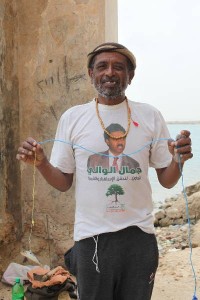 After a falafel sandwich breakfast (an interesting variation in Kassala was an egg covered in the chick pea batter before frying), we headed north, through some beautiful mountain scenery, towards Port Sudan. We stopped en route to see the old port at Suakin, which was abandoned in the 1930s and lies in ruin. In the rubble you can still see the coral that was used to construct the buildings and which made them so unique. There's some restoration in progress funded by the British Embassy, starting with the mosque. Lord Kitchener survived a lengthy siege here during the Mahdi revolt against British colonial rule, so it may be repairing some of the damage that he caused! I enjoyed chatting to a fisherman, who spoke English very eloquently and was fishing for his supper amongst columns of an old building that had fallen into the sea. It was a good place for us to have a 'Fish Five Ways' lunch and watch the boats in the harbour. Over the years, Port Sudan has become a real melting pot of people from various countries. Many of the restaurants, shops and stalls are owned by ex-seamen who have travelled the world – a really friendly bunch. There's also still an active port in Suakin and we were asked several times if we wanted a ticket for the ferry to Jeddah – not quite the direction we wanted to be going in!
We then headed further up the coast to a rustic eco lodge. This is the road that goes towards the Egyptian border, but as it's a disputed area, another permit was needed and only goods vehicles and camels can currently use it to actually cross the border. We camped by the beach, chilled out and swam in the Red Sea. It certainly beat the heat of Khartoum, except that the strong winds meant we had to sleep in the vehicle rather than our roof tent. "Think of it like sleeping in an economy seat on a long haul flight" said Ven helpfully. So that's what I did for the next few blustery nights!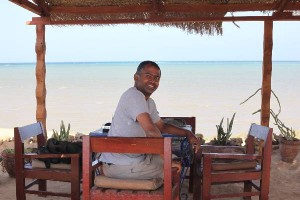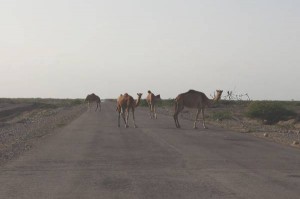 We've racked up at least 5,000 km since Cairo, so time for another service and back to our friendly garage in Khartoum, a home from home. We had already travelled the road we returned to Khartoum by when we were coming from Wadi Halfa, and the guards at the checkpoints remembered us. "Hey, India, go Khartoum?" Like the Egyptians, they couldn't remember our names, but it all made for speedier processing.
There's plenty more to see in Sudan, though much of it is in areas that are either no-go or where there is uncertainty about how we may be welcomed. As someone in Khartoum said when we enquired about heading to the Nuba Mountains, "The people are not like here. It may be OK, or they may take your car at gunpoint!" I think we'll start making our way to Ethiopia then….