There was a time when we'd look forward to finding a nice boutique hotel in Paris, Rome or Madrid. These days it's campsite chic that gets us excited!
One place gave us directions to "take the road opposite the aardvark – you won't miss it!" And when we got there, it felt like we'd walked into a cool bar in Soho!
Some places in Botswana were less single minded about their offer…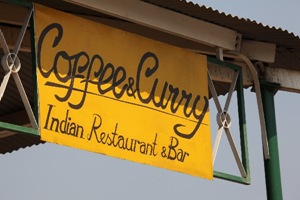 Botswana was mainly about animals though, and lots of them. Unlike other parks we had been to, Chobe waterfront was the place to see large herds of animals, including a herd of almost 100 elephants, some boisterous zebras and  a group of sable antelope with their beautiful long backward-sweeping horns.
And we saw animals painted by the San people at the sacred area of Tsodilo Hills, some of which are said to be 20,000 years old!
We also took to the air for a different perspective above the Okovanga Delta. We even caught our first glimpse of a black rhino!